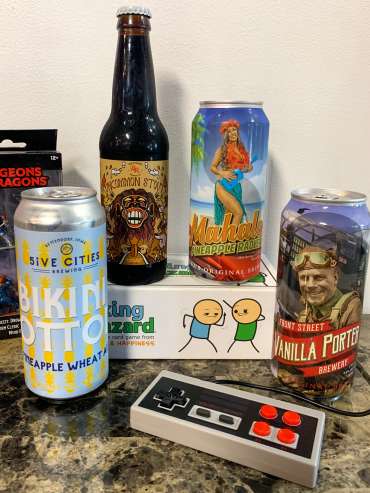 Here at Fandoms it's no secret that we cater to the Nerdy demographic of QC Locals. We offer a welcoming place for nerds, weebs, and gamers alike. You may ask; What else do we have for non-nerdy Quad City natives? Now that is a great question!

We strive to be an inclusive environment for guests from all walks of life by offering a wide variety of libations. Supporting small and local businesses is a high priority at Fandoms. Our commitment to local business is reflected in our menu. We offer selections from various local breweries such as the Mahalo Pineapple Radler and Vanilla Porter from Front Street Brewery in Davenport, Bikini Bottom Pineapple Wheat by 5ive Cities Brewing in Bettendorf, and Uncommon stout by our friends at Bent River Brewing in Moline. Carefully curated brews from our neighbors are easy to enjoy while playing a game of Mario Party with your friends!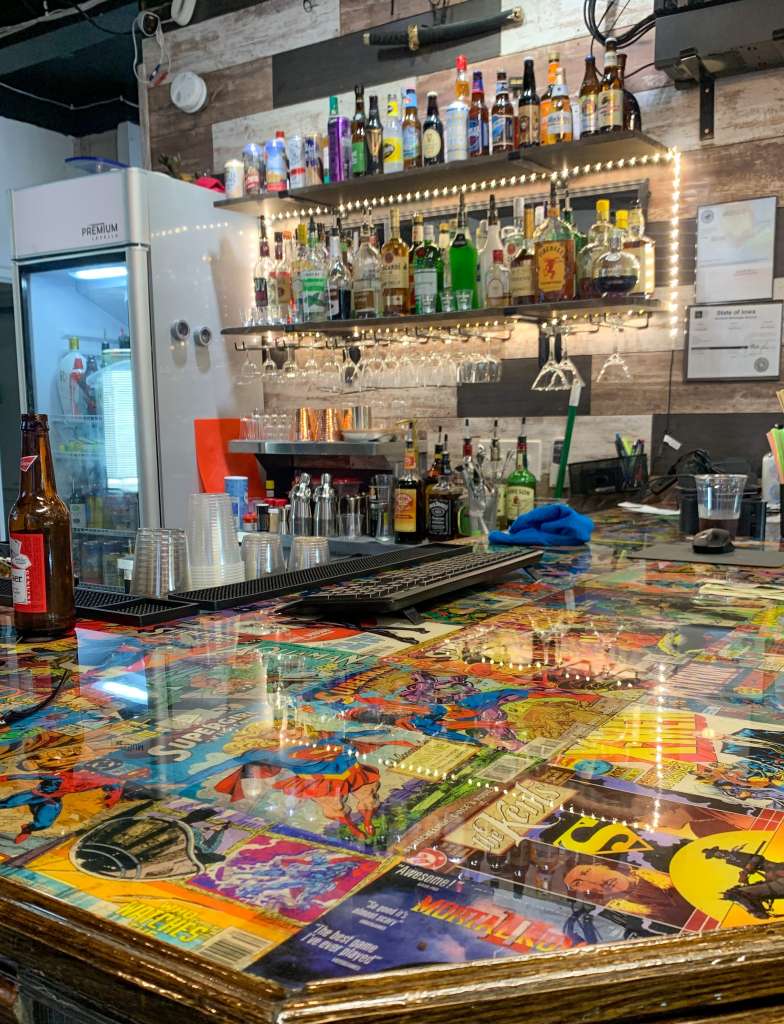 Are you more of a cocktails and liquor person? Then look no further! Our menu features classic cocktails such as the Rum and Coke, Bloody Mary, Mimosa, Whiskey Sour, and Margarita. Note: our 'Bloody Mary' features summer sausage, colby jack cheese cubes, and dill pickles but you can customize it to your preference. Step out of your comfort zone with a 'John Collins', 'Whiskey-tini', or the Japanese inspired 'Sake Bomb'. If you're looking for an island vacation you can find it in our 'Blue Hawaiian', 'Moscow Mule', or 'Pineapple Breeze.' What ever your preference is we've got you covered.

If you tend to enjoy unique shots and aperitifs then check out our Fandoms Specials. These drinks can be enjoyed on the rocks for $5 or as a shooter at $4. Start off with the 'Awesome Man' which is a blend of Blue Curacao, Bailey's, and Red Absinthe. Lovingly labeled the "Awesome Man" due to the colorful nature of this layered shot it has the flavor of a creamy chocolate covered cherry with a citrus finish. The 'Awesome Man' is highly recommended as a shot to ensure the red, white, an blue layers are visible and is not for the faint of heart!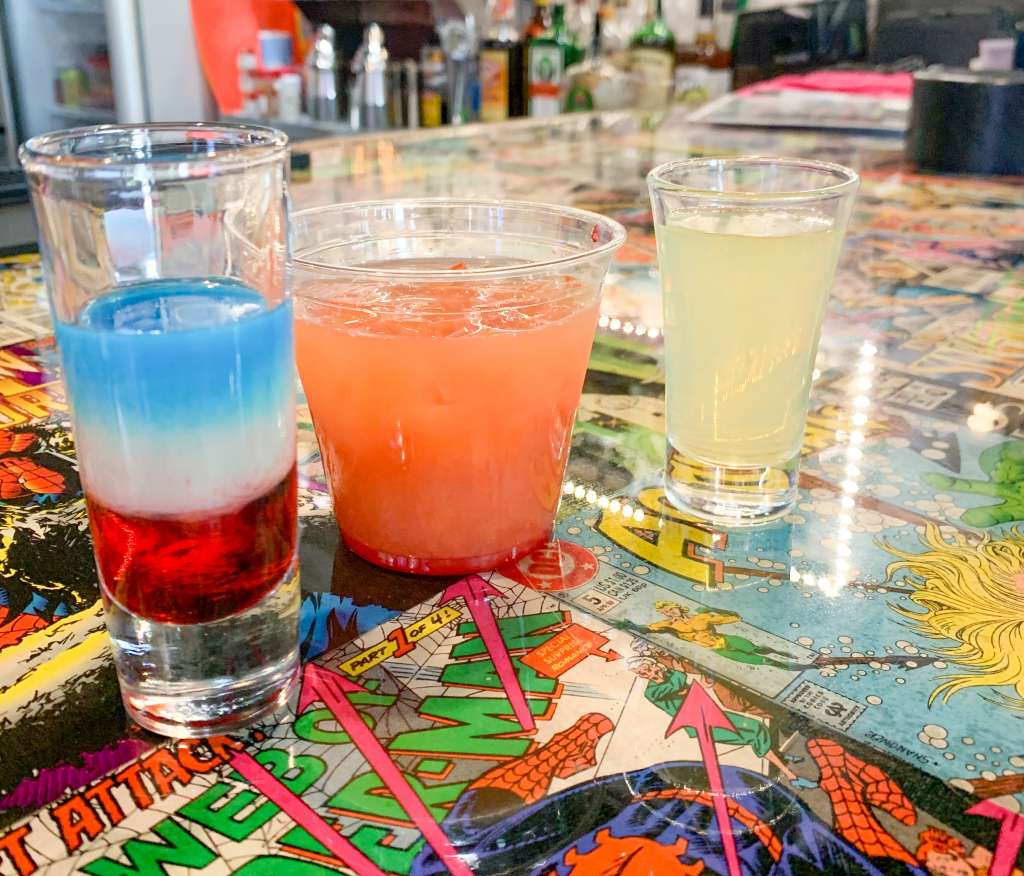 Next on the list is the "Incredible Fella' with a base of Jameson and hints of peach and citrus. It can be enjoyed as a shot or on the rocks and is reminiscent of Grandma's Peach tea. A sweet beginning, with a bite of whiskey, topped off with a bursting flavor of juicy peach and tart citrus. A perfect summertime sipper to enjoy outside or with friends. Our 'Electric Mouse' is a mix of Vodka and Lemon flavors while the 'Tungsten Man' blends Tequila with cherry, orange, and amaretto. You might be thinking that tequila and amaretto is a unique mix and you would be right,. The amaretto balances out the bite of tequila with a perfect blend of sweetness while having a tart finish due to the orange and cherry essence. A very well rounded drink with a wildly inventive mix of flavors and liquors! Rounding out these features is the "Wala Plumber' with a combination of Hennessey and grape.

Suffice is to say that our unique and local menu selections set us apart from the rest!
Let's not forget to mention our 'Quad Shots' that are featured as part of the Quad Cities favorites. These shooters are $5 until 9PM and $6 after 9PM. The classic Vegas Bomb that blends whiskey with peach and cranberry flavor finished with an energy drink. Offered alongside that is our Cherry Bomb, Jolly Bomb, and Fire Bomb. Each of these drinks goes "KABOOM!" with an explosion of flavor in your mouth!
Local Drink Highlight: Pineapple BeerS
5ive Cities Bikini Bottom
Front Street Mahalo Pineapple
These two beers are wonderfully crisp and refreshing compliments to a nice summer day, bringing you thoughts of the tropics beachside. The 5ive Cities Bikini Bottom is brewed at Five Cities Brewing in Bettendorf, Iowa, and has more of a wheat taste similar to other beers. The Pineapple Mahalo is much mellower and smooth. Both are about equally as sweet with a pleasant after taste. Whichever you decide to sip on will be tasty, refreshing, and locally sourced!
If you're local to the Quad Cities and looking for a delicious pineapple beer to try, come to Fandoms Nerd Bar and try out both!