We have Dungeons and Dragons almost every day of the week! Currently our most full campaign is on Mondays and you can come play with us at Fandoms Nerd Bar!
Here's a photo from our Monday D&D session on May 17, 2021.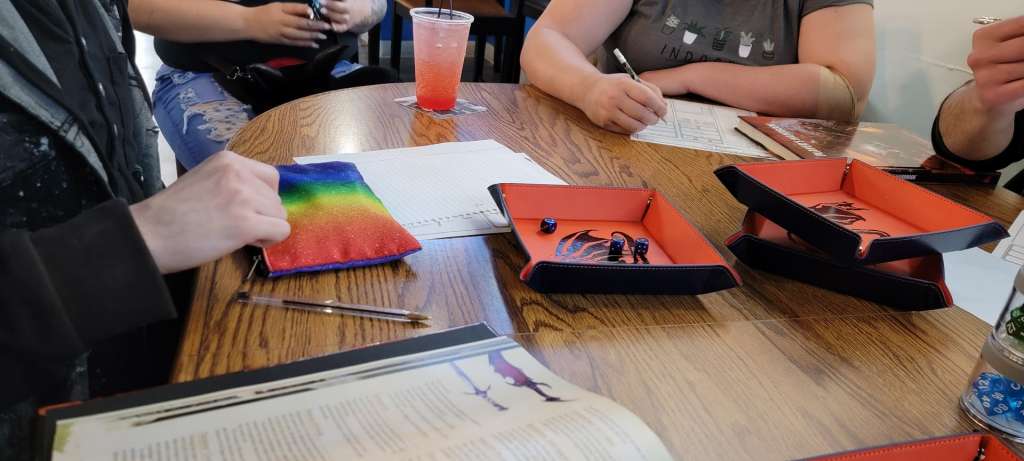 We hope you can join us for DND sometime!
Current days for DND are:
Monday
Tuesday
Wednesday
Thursday
Saturday
On Fridays we have other games like MUNCHKIN and SETTLERS OF CATAN.
Fandoms is a nerd bar located in Davenport, Iowa. You can join a game of Dungeons and Dragons with friends in Davenport, Iowa. Quad Cities locals love to play games here. We serve plenty of non-alcohol options as well. 21+ only to enter. Yes all our games are newbie friendly!
See you there!